I hope this factual account about finding James Kidd's grave inspires others to locate their ancestors amongst the historic graves of Camperdown Cemetery here in Sydney. In writing the story about James Kidd's life, I realised that I needed to delve deeper into his past, find out who his parents were, where he came from and how and why he came to be transported as a convict to Australia. In this quest I have uncovered an outstanding Australian citizen.
My husband Geoff Rundle is descended from James Kidd, his third great grandfather, through the paternal line of his maternal grandmother Sylvia Rita Lenore Farrell.
| | |
| --- | --- |
| | |
| | |
| | |
| | |
| | |
| | Perth, Perthshire, Scotland |
The next illustration provides information regarding Kidd's occupation and a description of his features and shows that he was placed at the Botanic Gardens upon his arrival in New South Wales:
The next article is most interesting as it gives an account of the politics of the Botanic Gardens and it was interesting to research the fate of Mr J.C. Bidwell, whose appointment as Superintendent was overthrown shortly after his appointment. A tussle appeared to ensue and whilst James Kidd was available and most suitable it was deemed that Charles Moore was a preferable choice. Charles Moore was a Scottish gardener, whose family had settled in Dublin, Ireland and his brother David Moore was Superintendent of Dublin's Botanic Gardens at Glasnevin. One will never know if James Kidd was overlooked due to his convict connections.
| | |
| --- | --- |
| | |
| | |
| | |
| | |
| | |
| | |
| | Marrickville, New South Wales |
| | |
I recently connected with another family researcher Jenny Purdie, a direct ancestor of Thomas Must, who gave great insight into the life of Mary Ann Must before her emigration to Australia.
In 1842 James Kidd received a conditional pardon from his conviction; this recommendation was supported by Sir James Dowling, Chief Justice of New South Wales, whose impressive entry indicates that he must have known Kidd well. See this document below. The Chief Justice's home overlooked the Botanic Gardens in Sydney and it was known that during Dowling's recuperation from a recurring lung disease, he took solace in the gardens. The information gleaned from these documents is fascinating reading, it lists James' age at 42, with brown hair and brown eyes, it also noted that he stood 5ft 7ins tall, was of a ruddy complexion with a horizontal scar above his right eye. As a matter of incredible coincidence my lifelong friend is Susan Mary Dowling Snepp. I knew immediately that this was her name sake, and her GGG Grandfather, who died in 1844 and is buried in the 'dress circle' at Waverley Cemetery in a magnificent monument obelisk grave. I can remember sitting down one morning and showing Sue the document, which was so exciting for us to find such a connection in our family history.
During the last two summers Geoff and I have spent a considerable amount of time restoring the Stewart grave at Waverley Cemetery, removing tree stumps and asparagus ferns to reveal a beautiful mosaic floor, which we carefully removed and re-laid. The large grave has a vault beneath and a small side vent accesses the vault. It was sadly neglected and in peril of caving in, today one tree stump remains, and hopefully over time the front of the grave will stabilise.
George Kydd was the elder brother of James Kydd and he was a witness to the baptism of James' eldest son John Kydd, named in honour of his grandfather.
Leaske, the biographer of 'Early Australian Families in Australia' published in 1930, noted in the preface of his tome, that much of his information about early Australian families was passed on by word of mouth, as he could not always access original records. Different spellings of surnames such as Kidd/Kyd/Kydd are commonplace errors due the transcribers' reliance on verbal communication, often supplied by people who could neither read nor write. In the case of James Kidd, I believe he could both read and write and his signature can be found on the second page of the application for his daughters admission to Orphan's School, where it is also verified that Mary Ann Kidd was Baptised in Dundee, this being the place where Kidd lived and worked before he was arrested for forgery. Kidd's trial papers also included his signature which is compatible.  Incredibly James was a twin, and I found amongst other siblings this Baptism from Family Search for his twin brother, Charles. I also found several birth records for their other children and noted that John and Robina Kidd also had a son named George. James Kidd named two of his sons John, after his father and George, after his brother, his other son Alexander could presumably have been his grandfather.
My husband Geoff and I visited Scotland in August 2013, when we visited amongst others, the city of Edinburgh and the towns of Pittenweem, St Andrews and Dundee. We also went to the Scottish Archives in Edinburgh, now called The Scotlands People, where we undertook research and met with a Fife researcher and historian who took us through the original hand written Kidd documents, including his conviction. It was incredible to find that the forged pound notes that had been used as exhibits in the court room and attached to the official documents after the trial, had been subsequently stolen.
Geoff and I attended the Archives and met with Andrew Campbell from the Fife Family Historical Society, who had kindly ordered these original documents for me. Geoff photographed some of the relevant docs from a large file of handwritten documents. It was amazing to be able to handle these old original documents. It would seem that John Stewart failed to appear, and was outlawed in his absence. It is stated that John Stewart had a relationship with the sister of James Kidd's wife, presumably Jane Ross, and they had an out of wedlock child. It would also seem that James Kidd was conned by Stewart into this deception, with the forging of notes and whilst Stewart shot through, James Kidd was there to take the blame, the judge noted. More relevant information is available from Andrew Campbell's email to me dated 19 July 2013 including information that still needs more verification, that James Kidd had worked as a gardener for his first cousin, who had been married to the rector of a St Andrews church.
| | | |
| --- | --- | --- |
| | | |
| | Crown Office precognitions, 1830 | |
National Records of Scotland

Precognition against James Kid, John Stewart, John Stewart for the crime of uttering forged notes at Longforgan, Perth

19th Century Solemn Database

James Kid, changehouse keeper, formerly gardener and formerly publican, Address: Dundee
John Stewart, changehouse keeper, formerly gardener and formerly publican, Address: Dundee
John Stewart, Address: Fife



Alexander Jackson, Longforgan, Perth


| | |
| --- | --- |
| | Alloa, Stirlingshire, Scotland |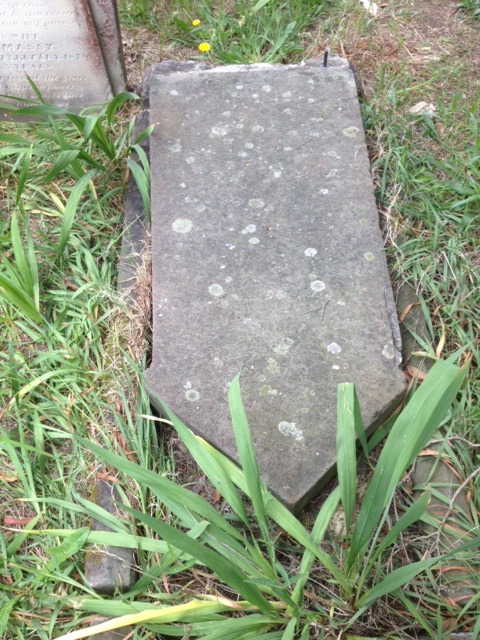 Fallen Kidd Grave, Camperdown Cemetery, Sydney
It has been a privilege for me to research the life of James Kidd of Fifeshire, Scotland. I have appreciated Kidd's contribution to early Sydney and at the same time I have revealed the family man and his obvious devotion to his large family. I admire James Kidd, a man who was able to turn adversity and tragedy around, to achieve a successful, honest and fulfilling life in the early Colony of New South Wales.
Peter Barrett, The Immigrant Bees, 1788-1898, Volume 2
SMH 9 July 1946, Article on Camperdown Cemetery by W.P Thornton
29 March 1901, The Botanical Gardens, Historical Facts
Trove Digitised Newspapers for the Kidd Family notices and articles
NSW Convict Indents, 1788-1842
NSW Register of Convicts Applications to Marry 1826-1851
Australian Convict Transport Registers, Other Fleets and Ships, 1791-1868
NSW, Convicts Register of Conditional and Absolute Pardons, 1788-1870
NSW, Australia, Settler and Convict Lists, 1787-1834
NSW, Australia, Returns to the Colony, 1822-1857
NSW, Australia, Applications and Admissions for Orphan School, 1817-1833
Original photographs by Geoff Rundle August 2013
Family search Website
The Scotlands People, Edinburgh, original Kidd papers of Precognition
London, England, Baptism Records, 1838-1812
Botanic Gardens, Photos, maps
Society of Australian Genealogists
Camperdown Cemetery Trust
Camperdown Cemetery
Rookwood Cemetery
Botany Pioneer Park
 Roy Coota, ancestry.com family tree documents
A special thank you to my younger son Rowan Rundle for his time and patience in helping me add illustrations to this article and for IT help with this website.
Virginia Rundle has a BA from Sydney University, 1979, where she completed a double major in Archaeology and Fine Arts. She trained as an industrial archaeologist with Judy Birmingham in the field, working on sites such as Samuel Marsden's home, Mamre, St Mary's and the Rum Hospital in Macquarie Street, Sydney. In April/May 1975 she helped excavate an ancient coin stash at a Roman ruin in Walsall, north of Birmingham, England. Virginia then worked as an editorial assistant under Sam Ure Smith and Mervyn Horton at ART and Australia magazine. She was later Advertising Manager of ART and Australia Magazine. In 1977 she trained and became a volunteer guide at the Art Gallery of NSW and for 18 years, specialised in their Aboriginal and Early European Galleries. Virginia has supported her husband, Geoff Rundle, former Mayor of Woollahra in 2004 and 2008, in community work, mainly involved in preservation issues within the Municipality, and helped him to found a local community political party, Residents First Woollahra. She has written articles for the Art Gallery of NSW's Look Magazine, and has recently written the History of Residents First Woollahra. In 2012 Virginia undertook a two year Certificate Course in Research, run by the Society of Australian Genealogists and graduated in February 2014 with a credit average, she was then invited to undertake their Masters Course in Genealogy, but after much consideration, turned it down to concentrate on the important task of writing up the family history. Her hobbies include historical and genealogical research, competition club golf, duplicate bridge, urban beekeeping and gardening, specialising in orchids. After three years of extensive research in Victoria and New South Wales, and several visits to New Zealand, Scotland, England and Ireland, Virginia is currently writing up the Rundle/Robson Family Tree.